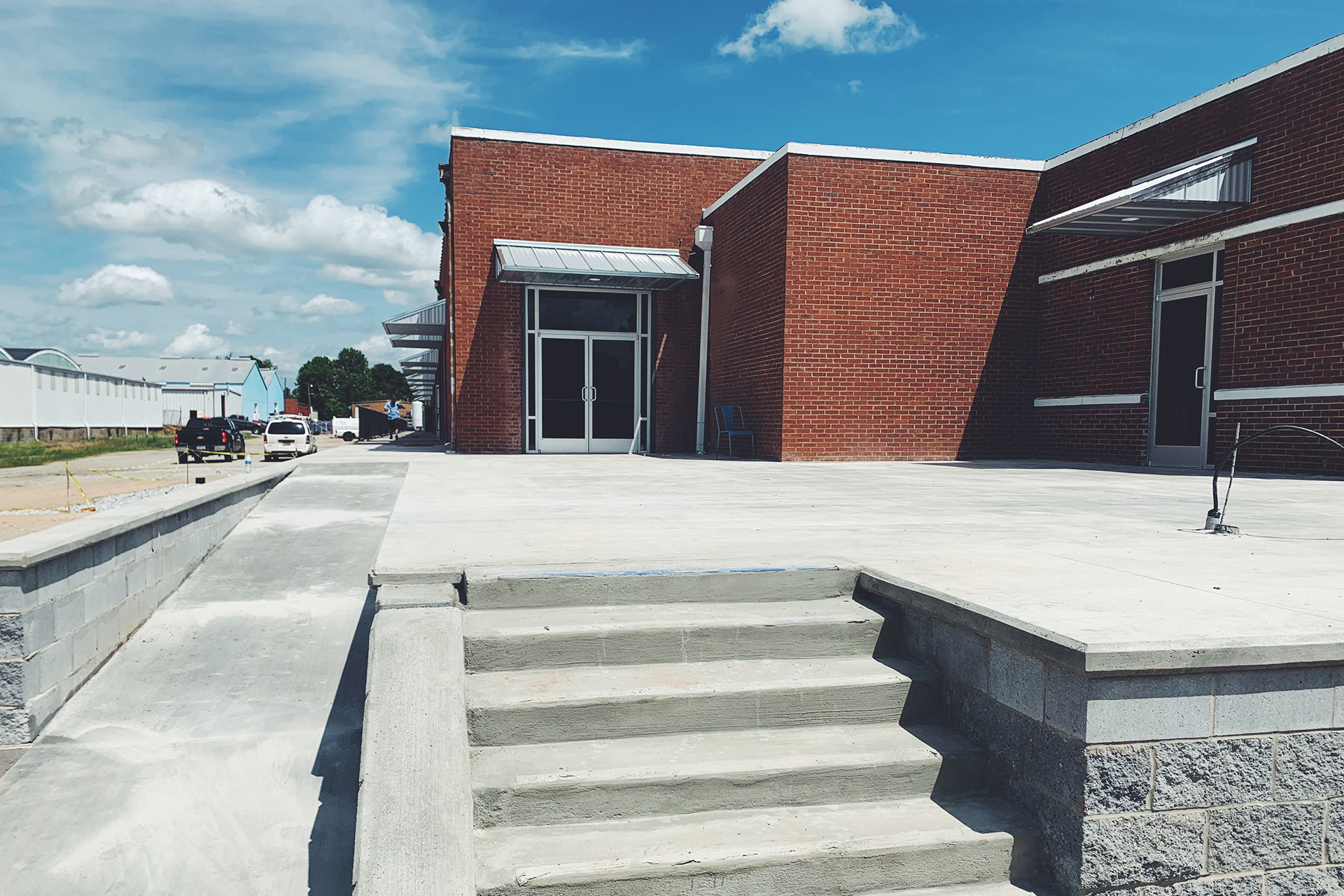 Journey now with us down to Greenville, South Carolina, the home of our next installment of the Build-Outs of Summer, Cohesive Coffee. Located in the new Junctions at Downtown Airport development, Cohesive is a community-focused cafe hoping to bring individuals from all walks of life together over a shared love of one thing: coffee.
Open for a little over a week now, Cohesive wants to be a spot for everyone, coffee drinker and non-coffee drinker alike. But for the coffee drinker, they are working with Asheville, North Carolina's Cooperative Coffee for both espresso-based drinks and filter options, along with a few regional guest roasters making the occasional appearance. And from the looks of things, the brand new Cohesive Coffee in Greenville, South Carolina is off to a great start!
The 2019 Build-Outs of Summer is presented by Pacific Barista Series, notNeutral, KeepCup, and Mill City Roasters.
As told to Sprudge by Josh Williams.
For those who aren't familiar, will you tell us about your company?
We are a community focused shop specializing in creating welcoming experiences for the coffee aficionado to the glass of milk drinker and everything in between.
We also have lived the past year as a mobile bus!
We have a four-fold strategy as to what makes us "Cohesive"
1) Everyone has a seat at the table
2) Kindness is cool
3) Every drink is a work of art
4) We don't have customers, we have family
We want to be a place where cultures collide. Where different beliefs, people groups, and more can find unity in a common love: coffee and tea.
Can you tell us a bit about the new space?
Our new space features 1,700 square feet including a 20-foot open bar and seating for around 30 people. Mid-century modern touches and minimal but bright color palettes will surround the space.
We are in a development called the Junction at Downtowns Airport, in the heart of Greenville with a restaurant, White Duck Taco, and 10 other customer driven businesses; there's even a soccer training facility for our local pro team!
What's your approach to coffee?
Coffee is a science and it is something we desire to continue to research and learn. We want to make sure that every drink we create has the customer in mind, from visual appeal to taste to customization to accommodate sweetness or alternative milks.
Any machines, coffees, special equipment lined up?
A La Marzocco Linea Classic two-group. This thing is a work horse and easy to train on.
Our pour-over bar will consist of Kalita Waves, a siphon or two, and potentially some special AeroPress recipes on standby.
As far as coffee, our anchor will be Cooperative Roasters out of Asheville. Matt McDaniel has been a huge mentor to me so it made perfect sense to use him! We are also going to feature regional roasters as another way to build community.
How is your project considering sustainability?
By having a close relationship with our roaster, we are able to have an open line of communication as far as to where coffees are sourced from and the farms they come from. We want to honor and celebrate these farmers as much as possible.
What's your hopeful target opening date/month?
Mid August 2019
Are you working with craftspeople, architects, and/or creatives that you'd like to mention?
NexGen Contractors has done an amazing buildout so far, and an amazing local artist and barista Brandon Seabrook Nelson is painting a large design feature behind the bar!
Thank you!
My pleasure!
The Build-Outs Of Summer is an annual series on Sprudge. Live the thrill of the build all summer long in our Build-Outs feature hub.
The post Build-Outs Of Summer: Cohesive Coffee In Greenville, SC appeared first on Sprudge.

Source: Coffee News