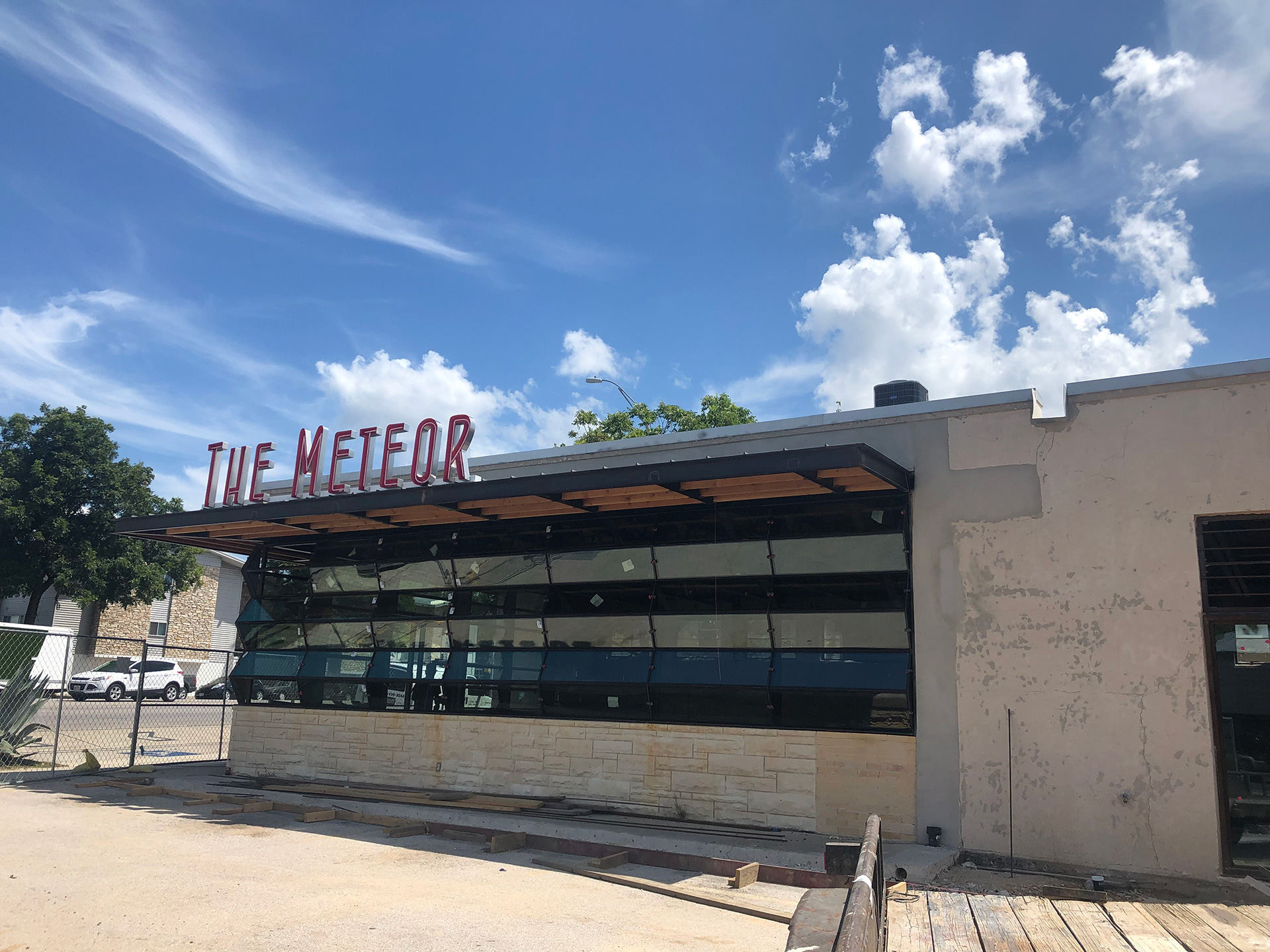 When it comes to mission statements, they don't get much clearer (and diverse) than "Espresso, Champagne, and Chain Lube." And that is exactly what The Meteor will be bringing to Austin early next month. Along with coffee from Intelligentsia, the new polymath cafe will feature a selection of natural wines as well as a "bespoke bike shop," all things that the Texas capital inarguably enjoys, perhaps more than anywhere else in the state does.
With locations in Bentonville and Little Rock, The Meteor is hopping the border for their first non-Arkansas cafe, right in the heart of Central Texas. Their newest South Congress outpost looks to capitalize on the city's penchant for doing things in 100° heat that shouldn't ever really be done in temperatures that hot: riding bikes and drinking hot coffee; the crisp natural bubbles are never a bad idea though. But it's a formula that has spelled success in Austin for some time now, and there's no slowing down (or cooling off) in sight.
The 2019 Build-Outs of Summer is presented by Pacific Barista Series, notNeutral, KeepCup, and Mill City Roasters.
As told to Sprudge by Andrew Werth.
For those who aren't familiar, will you tell us about your company?
Our framework is espresso, champagne, and chain lube, but really we are…
A top-shelf coffee bar and cafe colliding with a bespoke bike shop. We'll offer signature baked goods, inspired food, and drinks for a hot climate.
Can you tell us a bit about the new space?
Architect Scott Magic (see JoAnn's Fine Foods, Deep Eddy Tasting Room) was brought on to oversee the buildout, which will expose the building's 1950's, mid-century structural features. Pink terrazzo floors line the cafe and Texas limestone frames the building. Black Out Signs from San Marcos, Texas, was commissioned to build an exterior neon sign announcing our holy trinity—Espresso, Champagne, Chain Lube—and an interior floating neon orb.
What's your approach to coffee?
The Meteor strives to be exceptional in everything we do. It is our mission to provide our customers with excellent food and coffee in a fun and energetic environment. We offer friendly, intentional, and knowledgeable service that provides our customers with a consistent experience each time. We are committed to serving high-quality products while creating a dynamic and engaging atmosphere for our clientele and staff.
Moreover, we strive to create and foster a supportive community that emphasizes clear and direct communication and mutual respect. All members of our staff are valued for the unique experience that they bring to our company and are offered opportunities for personal and professional growth throughout every stage of employment.
Any machines, coffees, special equipment lined up?
The coffee bar features Intelligentsia Coffee and Kilogram Tea. Espresso equipment includes La Marzocco Linea PB 3AV, Mahlkönig K30 Air and Air Twin, and an EK43 for drip. Marco under counter boilers for tea service.
How is your project considering sustainability?
Principally in repurposing an existing building. Secondly in facilitating to a majority bicycle transported clientele with ample bike parking and bike services. A majority of wine offerings will be low to no intervention ie. natural wines. Additionally using compostable to go containers and participating in organic waste collection.
What's your hopeful target opening date/month?
Early September
Are you working with craftspeople, architects, and/or creatives that you'd like to mention?
Scott Magic, Architect. Black Out Signs, neon signs and light fixture. Texas Rover, interior. notNeutral, custom mugs, cups, saucers. Klean Kanteen, custom canteens and tumblers.
Thank you!
Thank you!
The Build-Outs Of Summer is an annual series on Sprudge. Live the thrill of the build all summer long in our Build-Outs feature hub.
The post Build-Outs Of Summer: The Meteor In Austin, TX appeared first on Sprudge.

Source: Coffee News