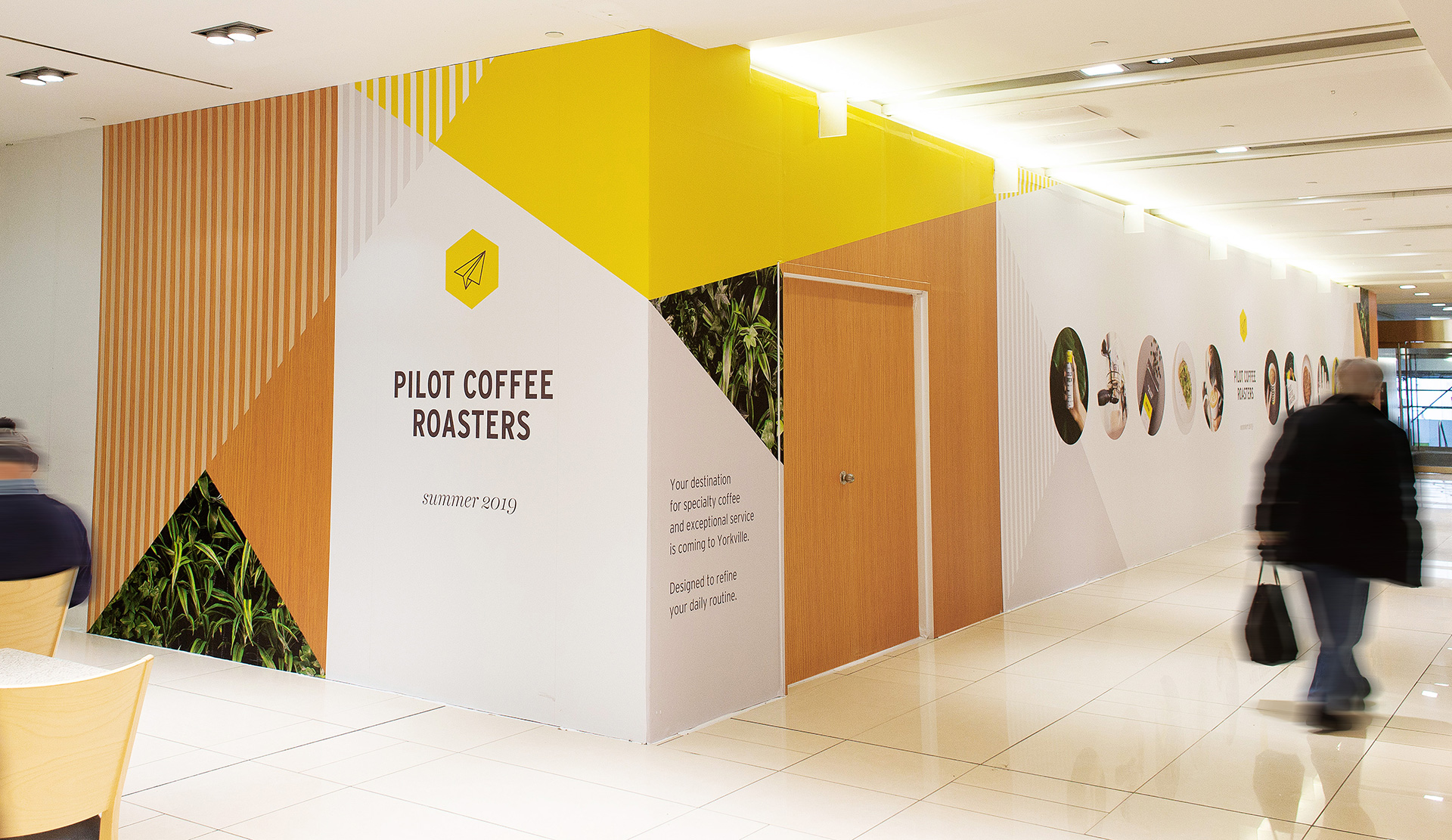 In Toronto, Pilot Coffee Roasters is building themselves quite a coffee empire. We've featured Pilot previously in the Build-Outs of Summer, all the way back in August 2017. Two years ago, they were hard at working opening their fifth cafe, an impressive number no doubt. That is, until you fast forward to today and Pilot is getting ready to premiere their seventh (if you count the seasonal pop-up).
Some things are staying the same from the previous build, specifically a plethora of cold coffee options and Pilot's continued work with Toronto architects Williamson Williamson Inc. But for this new location, Pilot is dropping the box-type espresso machine and going instead for the undercounter Modbar AV. The new location is soon to open, so let's grab a little sneaky peaky before the rest of the world, shall we?
The 2019 Build-Outs of Summer is presented by Pacific Barista Series, notNeutral, KeepCup, and Mill City Roasters.
As told to Sprudge by Trevor Walsh.
For those who aren't familiar, will you tell us about your company?
Pilot Coffee Roasters is a full-service roastery, cold brewery, training provider, and cafe operator with six permanent locations across Toronto, a seasonal shipping container cafe, and wholesale accounts from coast to coast. Our passion for great coffee and commitment to quality remains at the heart of everything we do.
Can you tell us a bit about the new space?
Pilot Coffee Roasters is opening their first uptown location in Toronto's luxurious Yorkville neighborhood this summer. Located in the Manulife Centre (which is undergoing a massive $100 million redevelopment), our seventh permanent cafe will be a full-service retail location offering whole beans of our house blends and seasonally rotating single origins, brewing equipment, accessories, and merchandise. Behind the bar will be a range of espresso and brewed coffee options, Pilot Cold Brew, a rotating seasonal coffee cocktail (non-alcoholic), and other non-caffeinated beverages. The coffee program will be supported with a full menu of freshly baked goods, healthy snacks, sandwiches, and salads delivered daily from our east Toronto kitchen.
Signature Pilot Coffee design elements will highlight the Modbar Undercounter Espresso system, including oak cabinetry, metal detailing, and high top bar with seating. Unique stadium seating will be on either side of the cafe for customers who aren't on-the-go to sit and enjoy their coffee.
What's your approach to coffee?
The perfect roast is only possible if it begins with the perfect green bean.
The first step to realizing our mission is finding the most amazing green beans this world has to offer. Beans that have the depth of flavor that tells the story of where they come from. We track down and source exceptional coffee by working closely with our trusted partners on the ground and traveling to the coffee's origin. The truth is, we would be nowhere without the skilled effort of the farmers and the workers producing high quality specialty coffees to share through the roastery. To honor this indispensable effort, we are always expanding our Direct Trade model. This involves regular trips to origin, building strong relationships with producers, touring their farms, and purchasing coffees directly from the growers as often as possible. Through Direct Trade, we can be sure that the premium prices we pay go straight into the hands of our producer partners.
Any machines, coffees, special equipment lined up?
Three-group Modbar Espresso AV, Mahlkönig PEAK grinders, Puqpress precision coffee tampers, Marco Jet Brewer, Mix 3 Marco Hot Water Tower and Dispenser.
How is your project considering sustainability?
Bring your own mug incentive (save 25 cents), fully compostable packaging for our avocado toast and salad menu items, paper straws, bio cutlery, and milk waste audits performed by managers on a monthly basis.
What's your hopeful target opening date/month?
September 2019
Are you working with craftspeople, architects, and/or creatives that you'd like to mention?
Toronto-based architecture and design studio Williamson Williamson Inc.
Thank you!
Thank you!
The Build-Outs Of Summer is an annual series on Sprudge. Live the thrill of the build all summer long in our Build-Outs feature hub.
Disclosure: Pilot Coffee Roasters is an advertising partner with the Sprudge Media Network.
The post Build-Outs Of Summer: Pilot Coffee Roasters In Toronto, ON appeared first on Sprudge.

Source: Coffee News