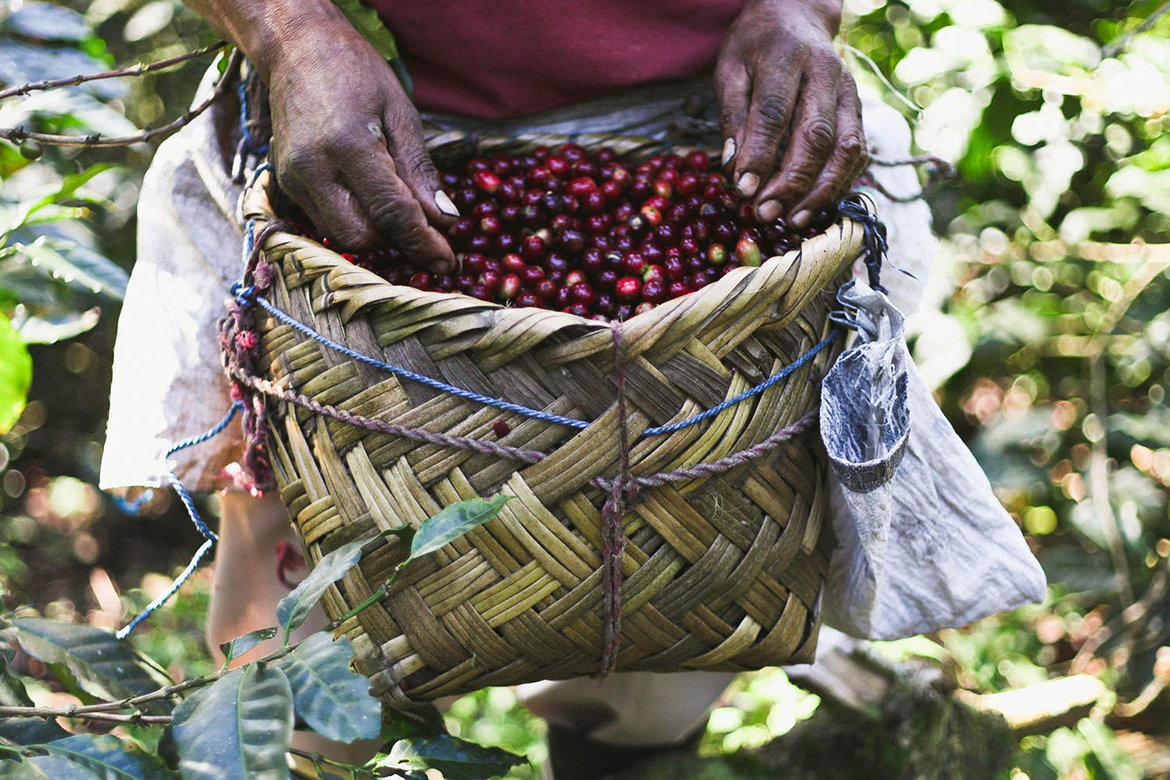 There is no more immediate threat to the future of coffee than the current price crisis taking place on the commodities market. The uncertain future has led many in the specialty coffee world to act (more than just me incessantly flapping my gums about it). One such way for those looking to more involve takes place this Friday, October 25th at The Crown in Oakland. Featuring individuals from across the supply chain, "Working Towards Transparency: The Specialty Coffee Transaction Guide" is a night of discussion why, if you care about your coffee you need to care about how much producers are paid for it.
Hosted by Royal Coffee at their lab and tasting room, Working Towards Transparency will dive into what it means for the specialty coffee world to safeguard specialty producers by fully divorcing their products from the C-market prices. To do this, the event will lean heavily on the Specialty Coffee Transaction Guide, an anonymized report on specialty coffee prices from "an expanding group of Data Donors—roasters, importers, exporters, and producers—who donate contract data covering specialty coffee transactions from recent harvests." That information then gets analyzed by Emory University researchers who then use it to create the Transaction Guide.
Presenters at the event include the Specialty Coffee Transaction Guide project leads Peter W. Roberts and Chad Trewick as well at Catracha Coffee Company founder Mayra Orellana-Powell, Fazenda California owner and Capricornio co-founder Luiz Saldanha, and Royal Coffee's CEO and Senior Trader and Sales Team leader, Max Nicholas-Fulmer and Jeri Idso, respectively.
In advance of the event, Royal Coffee has released an episode of their brand new The Crown Podcast all about transparency in coffee. The hour-and-half podcast touches on many of the topics that be discussed at Working Towards Transparency. Consider it a little homework to be completed beforehand.
Working Towards Transparency: The Specialty Coffee Transaction Guide gets started at 4:00pm at The Crown Lab & Tasting Room in Oakland, California. The event is free to attend—though Royal is asking for a donation to Grounds for Health—but does require an RSVP, which can be done via Eventbrite. For more information on the event, visit Royal Coffee's official website.
Zac Cadwalader is the managing editor at Sprudge Media Network and a staff writer based in Dallas. Read more Zac Cadwalader on Sprudge.
Image via Royal Coffee
Disclosure: Royal Coffee is an advertising partner with the Sprudge Media Network
The post Oakland: Head To Royal Coffee To Learn About "Working Toward Transparency" appeared first on Sprudge.

Source: Coffee News