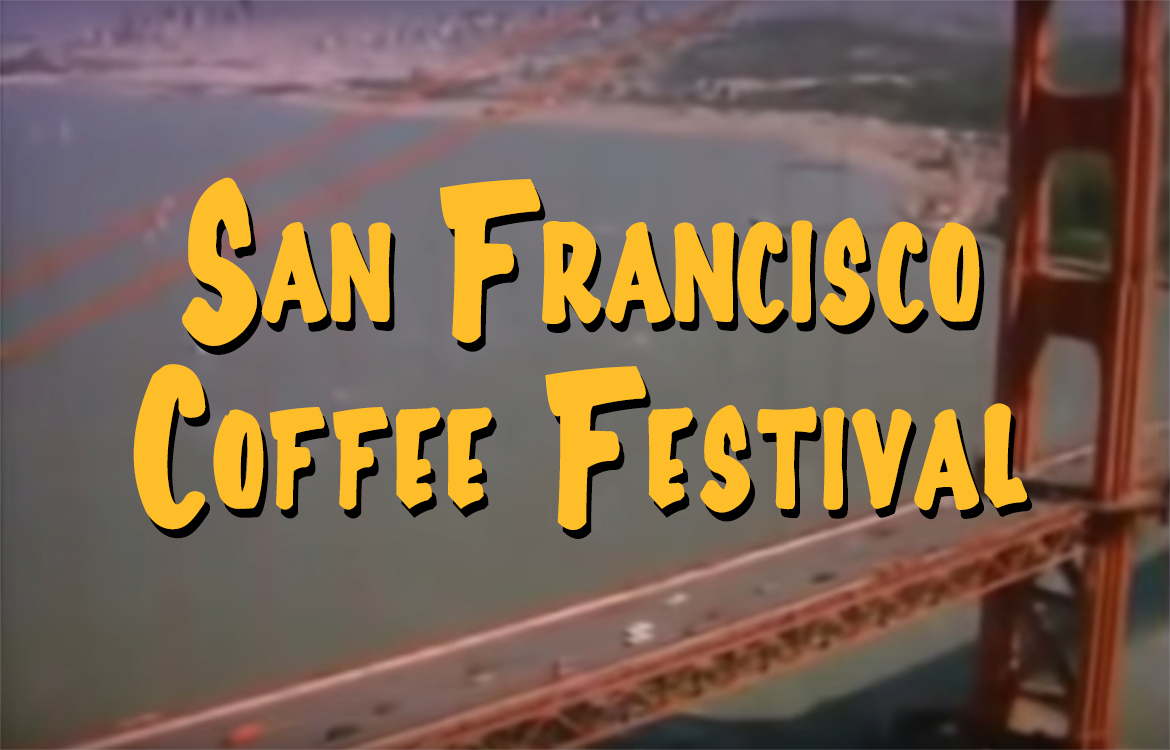 Who doesn't enjoy a good coffee festival? You get to drink coffee all day long, perhaps partake in a few adult refreshments, some tasty bites, and maybe attend a talk or panel discussion. What's not to love? And is there ever a whole lot to love at the San Francisco Coffee Festival. Happening the weekend of November 2nd and 3rd at the Mason Center for Arts and Culture, the San Francisco Coffee Festival is a celebration of the Bay Area coffee culture and beyond.
With a total of 56 roasters exhibiting, the SFCF has a strong mix of local, in-state, and national roasters for attendees to choose from. Bay Area coffee companies like Ritual, The Crown, Red Bay, AKA, and Mother Tongue will join big name California roasters like Verve, Klatch, Bird Rock, and Temple for the two-day event. They will be joined by out-of-staters Onyx, Kickapoo, Counter Culture (I know they have a Bay Area lab but they're a national, ok), Madcap, and others to round out a nicely curated coffee list.
Non-roasting exhibitors include locals Acaia, Fellow Products, and Luvhaus Ceramics as well as national hydration darlings Topo Chico and Third Wave Water.
And once you've filled up on coffee, why don't you take a break from the caffeination and fill up on knowledge at one of the many, many talks takin place over the course of the weekend. You can learn about Coffee With A Purpose from Royal Coffee's Chris Kornman or the Art of Espresso-ion with Coffee Manufactory's Tricia Lu or even attend the Bartenders & Baristas Blend led by none other than 2017 World Coffee in Good Spirits Champion Martin Hudak.
There's going to be coffee art activations, live music, and a whole host of tasty bites to help you come down from the coffee high. There's more than a day's worth of things to do, so come hungry and thirsty.
Tickets for the San Francisco Coffee Festival range from $29 for a three-hour session pass to $45 for a full day pass all the way up to $69 for an all-day VIP pass, all of which can be purchased here. And you may want to act fast because last year's event sold out. For more information on the San Francisco Coffee Festival and to see a full list of this year's attendees, visit their official website.
Zac Cadwalader is the managing editor at Sprudge Media Network and a staff writer based in Dallas. Read more Zac Cadwalader on Sprudge.
The post The San Francisco Coffee Festival Returns In November appeared first on Sprudge.

Source: Coffee News