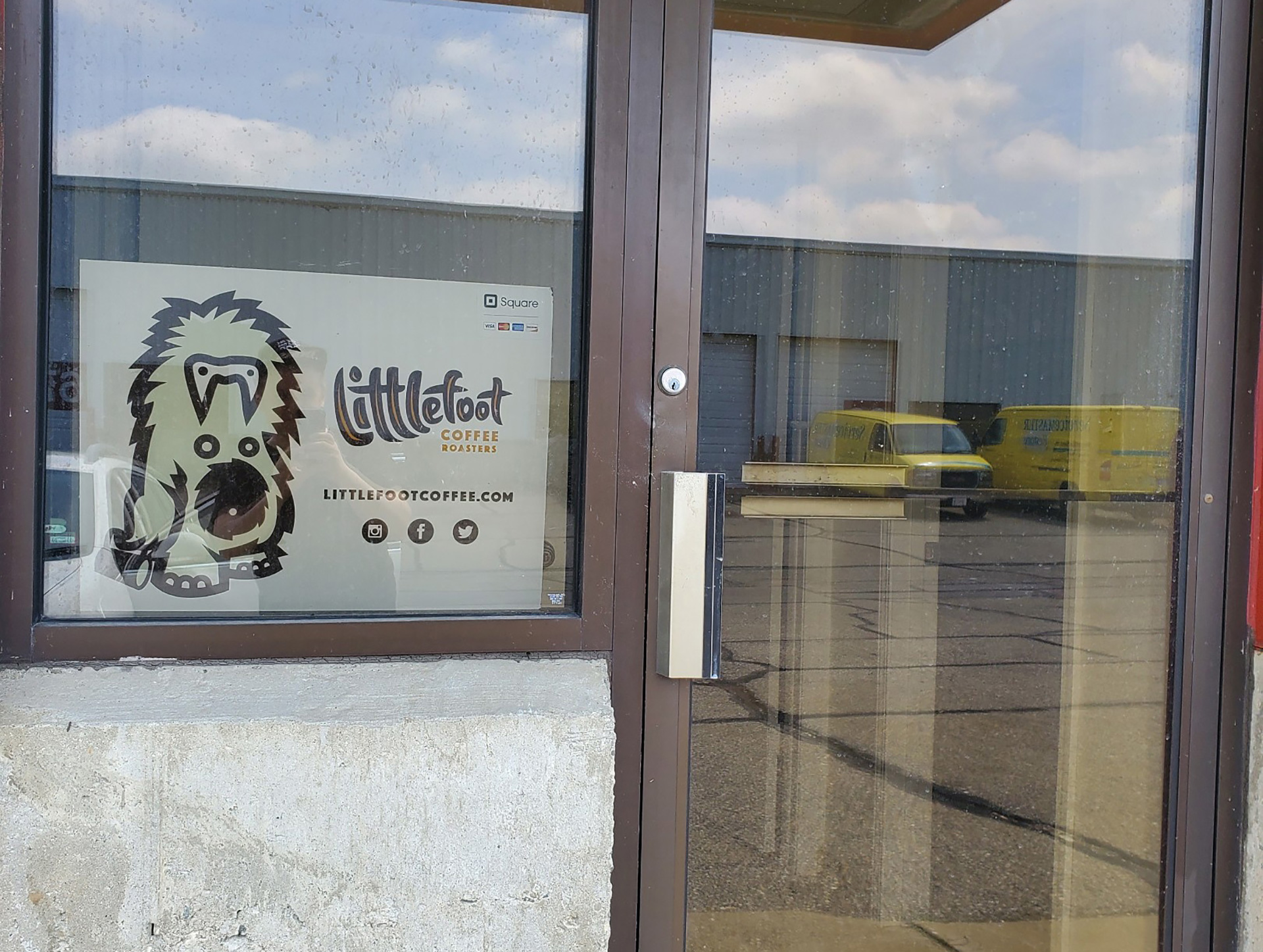 It's not everyday that a coffee brand up and moves their entire operation 200 miles into another state, on the other side of Lake Michigan no less. But that's exactly what Littlefoot Coffee Roasters did. Now of Grandville, Michigan, owners Rosie Quasarano and Alex Burbo started Littlefoot in Chicago, renting roasting time at Metric Coffee, where Burbo was then employed. But after a few years, their plans to move back to their home state finally came to fruition.
We previously spoke with Burbo about Littlefoot as part of our nano-roaster feature series Going Somewhere Solo, where he discussed the brand's long-term plans to move operations to Detroit. But at they often do, plans shift, and in this case, they shifted 165 miles east on I-96 to the Grand Rapids suburb Littlefoot now calls home. And now these new Grandvillians have a space of their own, so let's pay them a visit, shall we.
The 2019 Build-Outs of Summer is presented by Pacific Barista Series, notNeutral, KeepCup, and Mill City Roasters.
As told to Sprudge by Rosie Quasarano.
For those who aren't familiar, will you tell us about your company?
We're proud Michiganders, and our little but mighty operation is a reflection of our hard-working heritage. We source beans grown by exceptional people, which allows us to roast coffee that brews one great cup. Our rotating menu keeps things fresh and highlights the best of each season.
Our adventure started in Chicago in 2017 and it was our ultimate goal to bring Littlefoot to our home state. We made our way back the following year, and we consider it an honor to help fuel the people who make Michigan a truly special place to live.
Right now, our entire operation is a team of two!
ALEX BURBO, Director of Coffee
Alex has roasted coffee for some of the most respected brands in the industry. He spent eight years working for Intelligentsia where he became head roaster as well as a key part of the green sourcing team. Alex also proudly served as the head roaster for Metric Coffee. In his role in Roasting and Quality Control for these companies, he has worked alongside some of the most well-respected individuals in the industry, learning from every experience along the way.
ROSIE QUASARANO, Head of Marketing & Sales
Before launching full-time into Littlefoot, Rosie owned and operated Cup & Spoon, a successful coffee shop in Chicago's Humboldt park neighborhood for five years. Combining her love of coffee, years of barista experience, and a decade of advertising knowledge, Rosie tirelessly works to perfect our product and service and brings a unique perspective to our wholesale partners as a fellow entrepreneur.
Can you tell us a bit about the new space?
We are setting up our wholesale operation in a beautiful warehouse space. We have double bays as well as second level capabilities for a tasting room/cupping lab and meeting space.
We have plans to introduce public cuppings, roasting tours, coffee education meet ups, and roasting apprenticeships.
What's your approach to coffee?
Good, honest, approachable, and fun.
We work hard to source quality green and always ensure we are paying fair prices to the farmers.
Our Director of Coffee and master roaster Alex Burbo uses his decade of experience to roast profiles that highlight the best of a bean and its region.
Education is a big component of Littlefoot. Many coffee lovers have never been exposed to the roasting process or taken part in a cupping. We want to help change that. We want to mimic what a lot of breweries do and invite people in to get up close and personal with the process of coffee roasting.
Any machines, coffees, special equipment lined up?
We are getting up and running on a vintage Probat. We acquired it from our friend Gabe Lucas from Maquina Coffee.
Our summer single origin lineup is strong.
Ecuadorian Finca Lugmapata that placed 8th in the Taza Dorada competition
Two amazing Peruvians—Aguaytadero and Flor de Selva
Ethiopian Natural—Aricha
And more
We also have our SUPERIOR cold brew, named after the coldest great lake. Down the line we would love to introduce a cold brew bottling operation in our space.
How is your project considering sustainability?
We plan to work with Consumers Energy Business program to outfit our warehouse space for peak energy efficiency.
What's your hopeful target opening date/month?
August 2019
Are you working with craftspeople, architects, and/or creatives that you'd like to mention?
Yes!
Ryan Hoelting of RYN STUDIOS designed our logo, branding, and packaging
Tom Kilgore of NAI Wisinski of West Michigan helped tremendously with our build-out
Tim Van Noord of Colliers International helped us scout warehouse locations
Daniel Crosby of EQS arranged shipping of our roaster from PA to MI
West Michigan Garage Interiors helped refinish all of our warehouse concrete floors
Thank you!
Thank you so much!
The Build-Outs Of Summer is an annual series on Sprudge. Live the thrill of the build all summer long in our Build-Outs feature hub.
The post Build-Outs Of Summer: Littlefoot Coffee Roasters In Grandville, MI appeared first on Sprudge.

Source: Coffee News