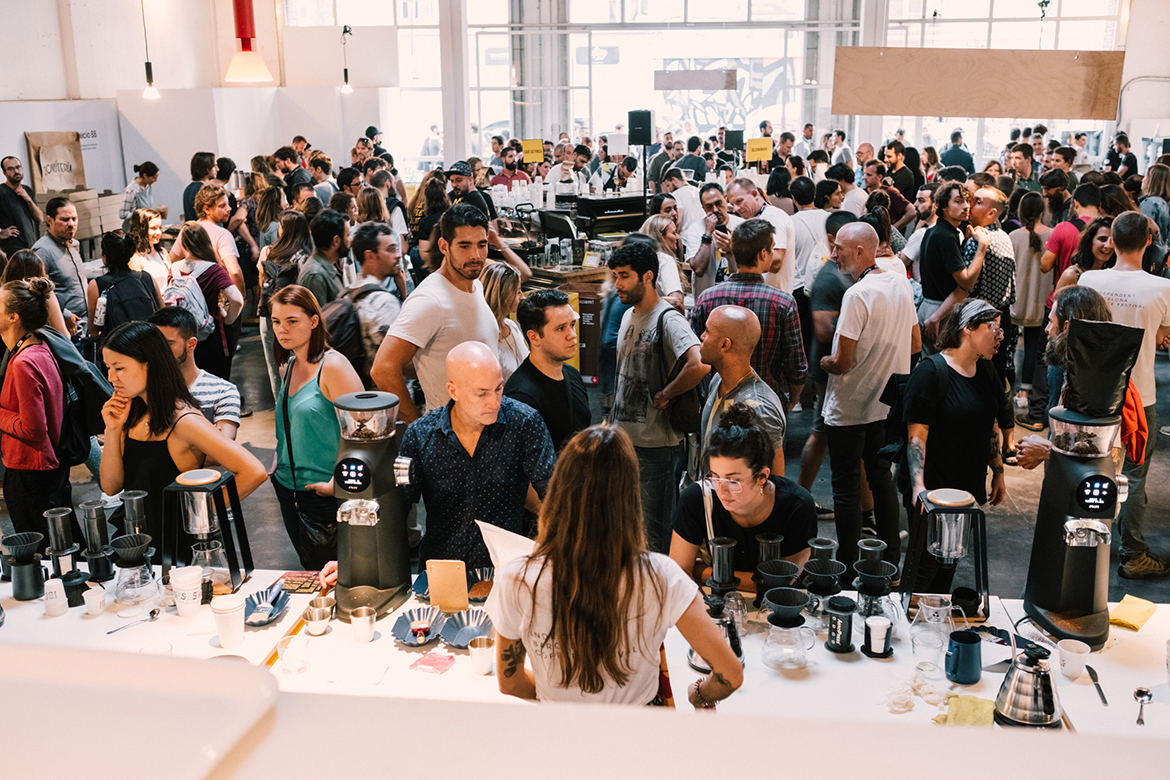 The Independent Barcelona Coffee Festival is coming back! Taking place October 31st through November 2nd at Utopia 126, the IBCF returns for its fourth year, where it will build upon the festivities of the previous iterations for the biggest festival yet.
Intended for all levels of coffee experience, from seasoned barista to specialty noob, professional roaster to home novice, the IBCF has a little something for everyone. You could show up and drink all the wonderful coffee available from the handful of local and national coffee companies that will be in attendance. Or, if you're really looking to grab the coffee toro by the cuernos, the IBCF has literal days full of interesting talks from leaders in the international coffee community. You can learn v60 Insights with Anne Lunell of Koppi Coffee or Setting Up a Roastery from 2019 World Brewers Cup Runner-Up, April Coffee Roasters' Patrik Rolf. You can hear about "What I Know About Running Coffee Shops" with 3fe's Colin Harmon or even up your latte art game with 2019 World Latte Art Champion Manuela Fensore.
Tickets for the IBCF come in one of two varieties: the open and the pro pass. The open grants admission to all the Saturday festivities, including unlimited coffee and access to food, drink, and music all day long and cost €3. The pro pass runs €85 for a day and €120 for a full event pass and includes everything the open pass includes plus access to all the talks.
It all takes place in Thursday, October 31st through Saturday, November 2nd at Utopia 126 in Barcelona. For more information or to purchase tickets, visit the Independent Barcelona Coffee Festival's official website.
Zac Cadwalader is the managing editor at Sprudge Media Network and a staff writer based in Dallas. Read more Zac Cadwalader on Sprudge.
All images via the Independent Barcelona Coffee Festival
The post ¡Vamos A Barca! The Independent Barcelona Coffee Festival Returns This Month appeared first on Sprudge.

Source: Coffee News