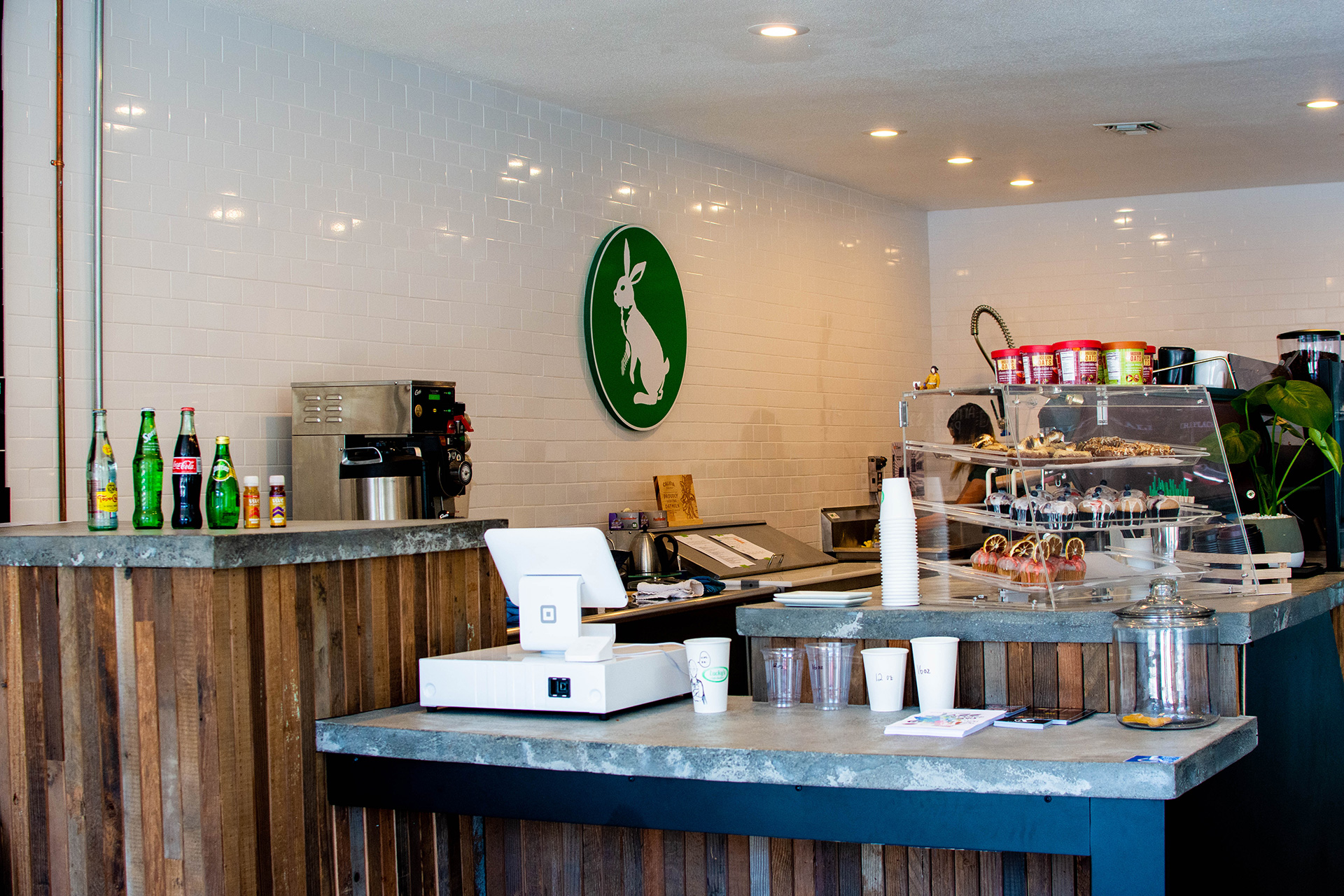 The thrill of the builds keeps on all summer long, and we are in the 100+° heat of it now. Today we are checking in on Lucky's Coffee Roasters, a brand new outfit in Upland, California. The brainchild of Tyler Smith, who has previously spent time in marketing and e-commerce for Wilbur Curtis and the Specialty Coffee Association, respectively, Lucky's is a labor of love set in Smith's hometown.
So hop on the I-10 east out of Los Angeles, we're headed to Uplands, California for a look at the all new Lucky's Coffee Roasters.
The 2019 Build-Outs of Summer is presented by Pacific Barista Series, notNeutral, KeepCup, and Mill City Roasters.
As told to Sprudge by Tyler Smith.
For those who aren't familiar, will you tell us about your company?
We are a local coffee shop and roaster in Upland, CA. We specialize in single origin sourcing and profiling to portray the best of each coffee we offer. Local is a huge part of our market so we source local honey and herbs for our in-house-made simple syrups. Our baker is a local neighbor and grows most of her ingredients used in our pastries and baked daily, delivered every morning. With our community being so close and tight we try our best to sponsor or collaborate with local events or other businesses for increase sales in our area.
Can you tell us a bit about the new space?
It took us about two years to be able to find our current home. As a life long resident of Upland, CA I have strived to bring the world of coffee I have experienced during my time with Wilbur Curtis and SCA closer to home. The building we acquired and now call our home was build in the 1940s and is apart of the original historic downtown Upland area. The building was originally built in the 1940s as an office space for citrus growers for the Sunkist corporation. As time progressed it continued as an office space but once we came in with our ideas our landlords (the original family to own this building) were up for our creativity. We had a full brick exterior, two large original windows one each side and our main entrance doorway in the middle. We took out the large windows and installed garage doors. In front of each garage door is an outdoor patio space with seating. Inside, we took down six walls, cut two in half, tore up two layers of tile, and one layer of carpet to expose our concrete floors and the history they hold.
What's your approach to coffee?
We source our coffee either from personal contacts or trusted importers and profile each coffee to the roast level that showcases its true flavors. We try our best to know the background of our sources and repeatedly purchase from them to ensure a successful business practice.
Any machines, coffees, special equipment lined up?
We have a Sanremo Cafe Racer three-group Renegade, two Compak E-8s, and a twin Wilbur Curtis Seraphim.
How is your project considering sustainability?
We try our best to use recyclable paper goods or reusable dishware. We source local for all food ingredients in our offerings.
What's your hopeful target opening date/month?
We officially opened June 13th at 5pm.
Are you working with craftspeople, architects, and/or creatives that you'd like to mention?
Most of the internal demo and rebuild was done by myself but the external construction was handled by Linde Construction Company.
Thank you!
Thank you for being you and always supporting the coffee industry!
The Build-Outs Of Summer is an annual series on Sprudge. Live the thrill of the build all summer long in our Build-Outs feature hub.
The post Build-Outs Of Summer: Lucky's Coffee Roasters In Upland, CA appeared first on Sprudge.

Source: Coffee News